Let`s face this true of life: most people can`t start their day without a cup of coffee. But there is one more problem: it`s not so easy to put yourself together in the morning and get out of our bed…
Thankfully, for every problem, there is a solution. And for coffee-lovers that solution comes in the form of a brilliantly designed, coffee-brewing alarm clock called the Barisieur.
This genius contraption not only wakes your sleepy ass up with a perfect pour-over, it also keeps your cup warm, chills a vial of cream, hides a few scoops of sugar and coffee grounds in an adorable little drawer, charges your phone, and, if all that weren't enough, looks damn fine doing it.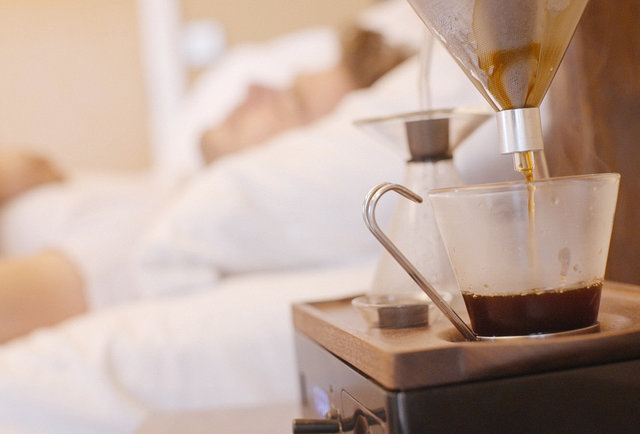 London-based product designer Joshua Renouf has been working tirelessly to get his baby ready for its anticipated September 2017 debut, successfully crowdsourcing over $500,000 to fund the project's final stages. The alarm itself is sleek AF, all stainless steel, glass, and smooth wood.
The coffee set-up sits on a removable tray for easy cleanup and maximum breakfast-in-bed potential.
All you have to do is fill her up at night, set the timer, and the next thing you know you're waking up to the intoxicating scent of piping-hot caffeine.
via thrillist